Green River City Council to Consider Purchase of Therapy Dog for GRPD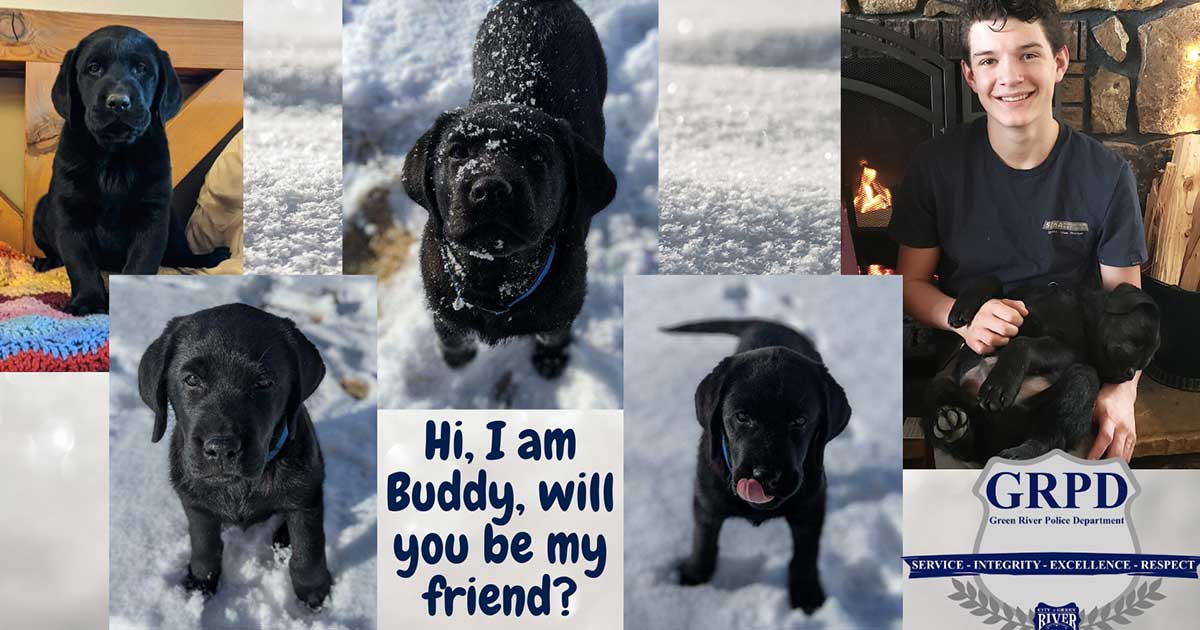 GREEN RIVER — The Green River City Council will vote to approve a contract with Duty Dogs for the purchase and training of the Green River Police Department's (GRPD) soon-to-be therapy dog during their meeting Tuesday night.
At the February 2 Council meeting, the Council authorized the GRPD to seek a Children's Trust Fund Grant for a therapy canine. On February 19, the GRPD received word that they had been designated $6,000 through the grant for the purchase and training of a therapy dog.
Duty Dogs, located in Cody, has a three-month-old puppy, Buddy, that is ready to be trained. According to Duty Dogs, Buddy has demonstrated behavior traits that are desirable in a therapy dog. The GRPD are seeking approval from the Council to purchase Buddy and begin the training process.
Advertisement – Story continues below…
The meeting will start at 7 pm, Tuesday, March 2. This will be the first meeting in months that will be hosted in person at Green River City Hall. However, the public can still view the meeting on the City's YouTube page.
To view the full meeting agenda, click here.