11 Healthy Dog Training Treats That'll Help Your Puppy Learn Commands
Food treats are great for rewarding and training your dog, and tend to be the most convenient and effective way to influence your pooch's behavior.
It's important to keep your dog motivated when they're learning new tricks and maintaining a high rate of reinforcement by rewarding them often can help retain their attention.
Different treats can be beneficial for different reasons. Smaller treats, which can be consumed quickly, keep the training session moving along and are naturally better for your dog's waistline due to their smaller portions.
Soft treats can also work better than crunchy ones since they're easier and quicker to eat, and they also tend to be more fragrant than others.
"Every dog has a hierarchy of rewards and most of them would put smelly items like cheese or bacon up at the top," the AKC explains.
Here, we look at some healthy dog treat options for training your puppy.
1. Zuke's Puppy Naturals Training Dog Treats
This grain and gluten-free snack is made from a salmon and chickpea recipe. The nutrient-rich treats come with good DHA (docosahexaenoic acid) and EPA (eicosapentaenoic acid) levels that support healthy brain development.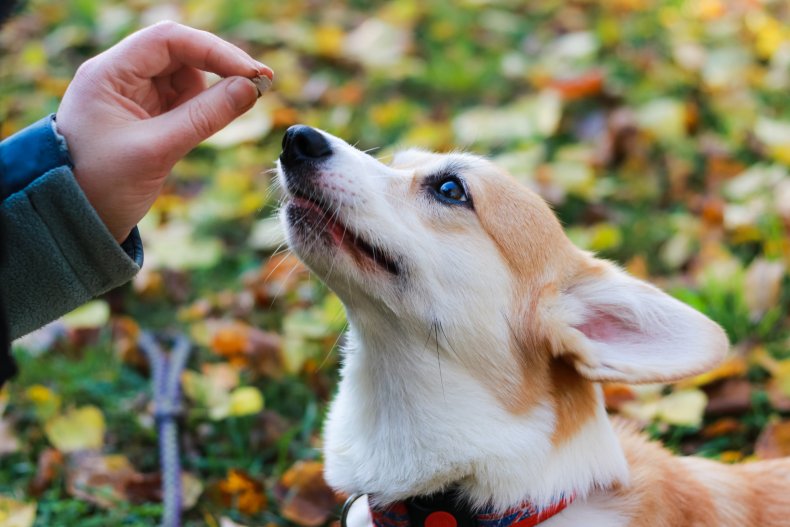 2. Purina Puppy Chow Training Treats
These easy-to-break, bite-sized meaty treats are made from real salmon and other ingredients. They are a good source of protein for your puppy's muscle growth and also contain DHA.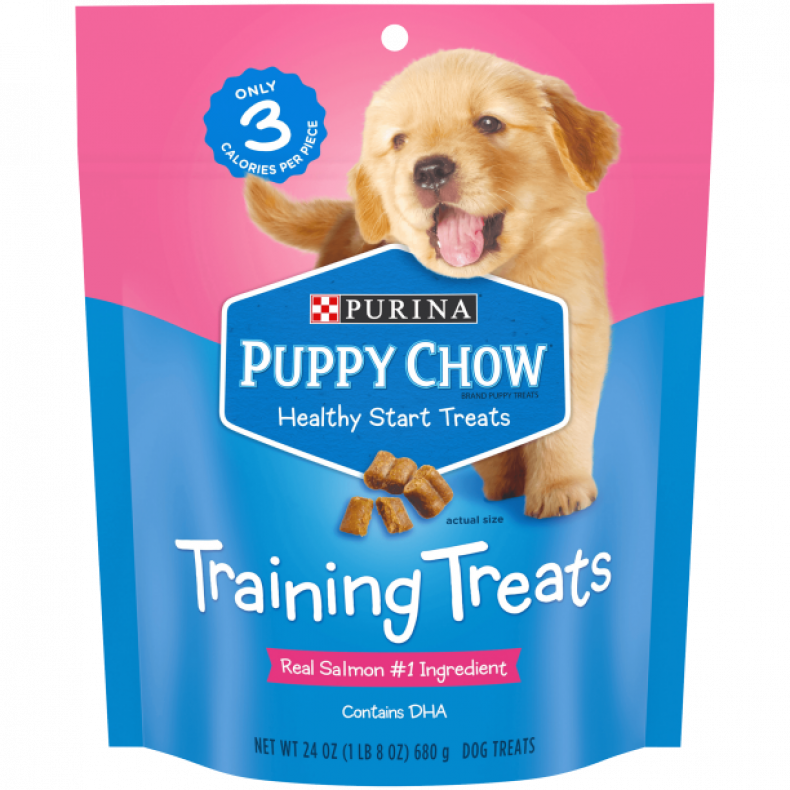 3. Pup-Peroni Training Treats
This low-calorie snack (2.5 calories per treat) is made from real beef and a great option for small dogs.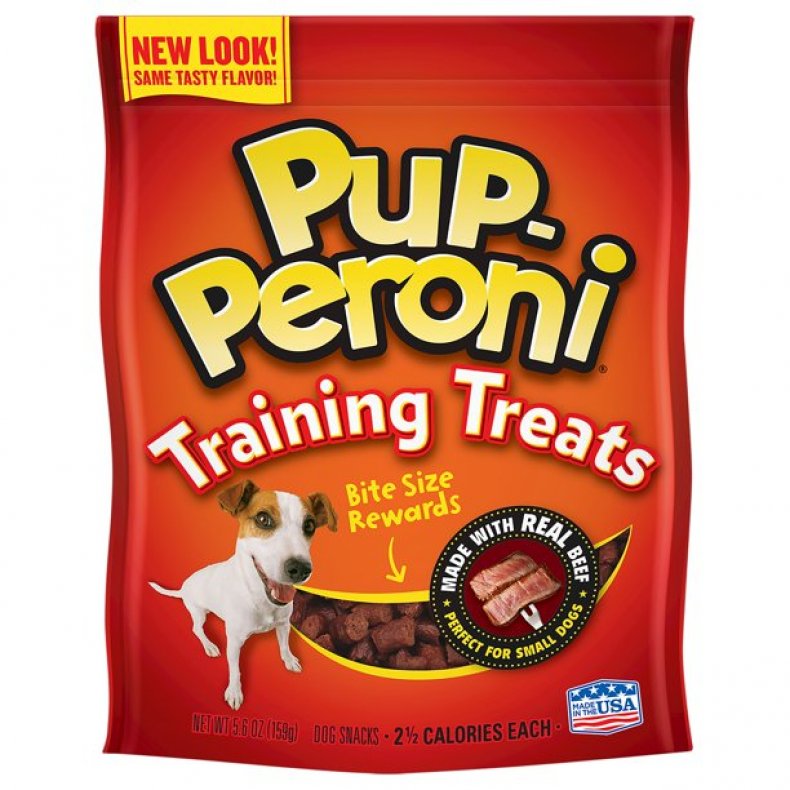 4. Finley's Turkey Soft Training Bites
These 100 per cent natural treats are made with wholesome ingredients that are sensitivity and allergy-friendly for dogs. The nutrient-packed snacks contain essential, lean protein and are free of fillers, byproducts, wheat, corn and soy.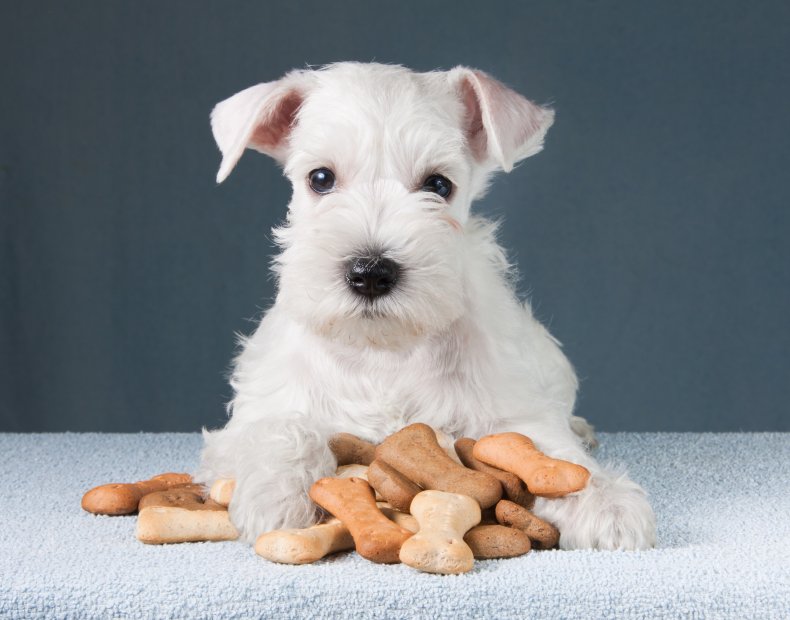 5. Dingo Training Treats
These bite-sized, gluten-free treats made from real beef and chicken are great for all dog breeds. With 3.2 calories each, they make ideal training treats for rewarding your pups without overfeeding them.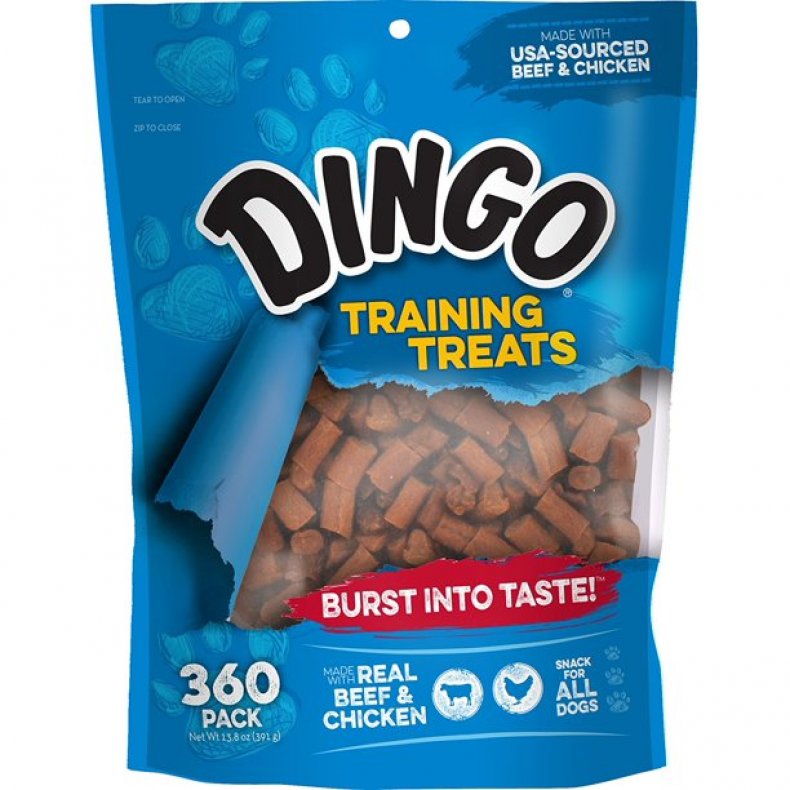 6. Crazy Dog Bacon Flavor Train-Me! Treats
These low-fat snacks are made from pork Liver and other meats (including chicken, beef or bacon). Free from the preservatives BHT (butylated hydroxytoluene), BHA (butylated hydroxyanisole) and ethoxyquin, they are great treats for repetitive training.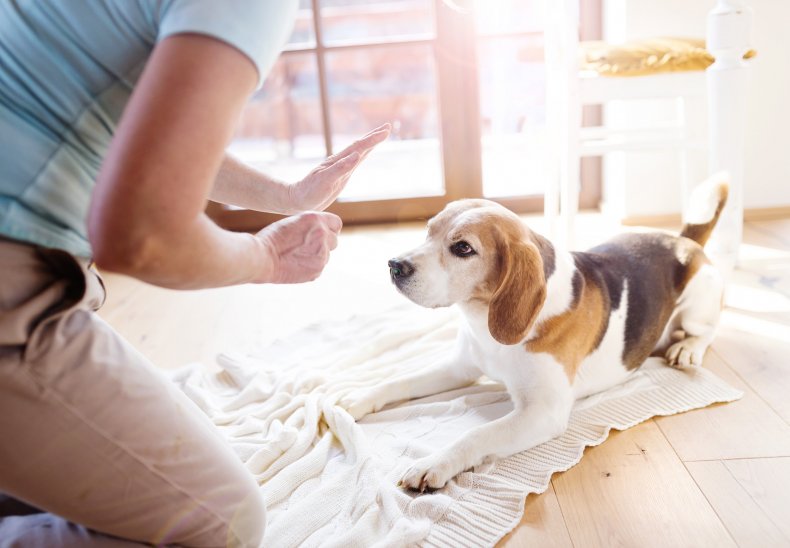 7. Blue Buffalo Bits
These soft training beef treats are moist but contain no artificial preservatives like propylene glycol. They are also free of corn, wheat, soy, poultry byproducts and colors like red dye. They have been enhanced with DHA to support cognitive development.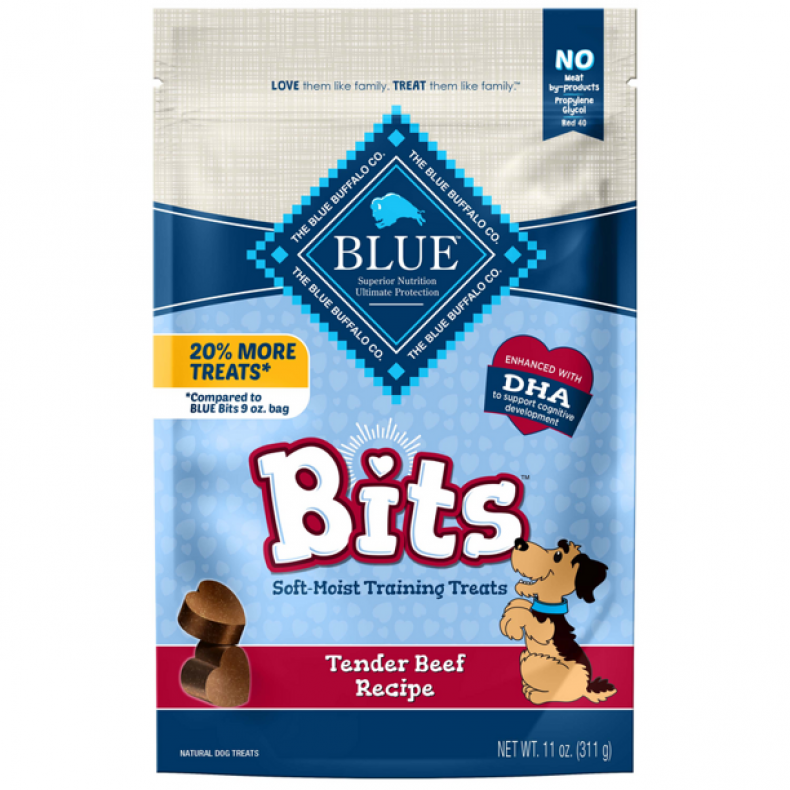 8. Nulo Puppy & Adult Freestyle Trainers Dog Treats
These low-calorie, gluten-free treats don't contain grain, soy, corn, wheat or preservatives. They have been boosted with honey, cherries and blueberries to supplement your pet's nutrient intake.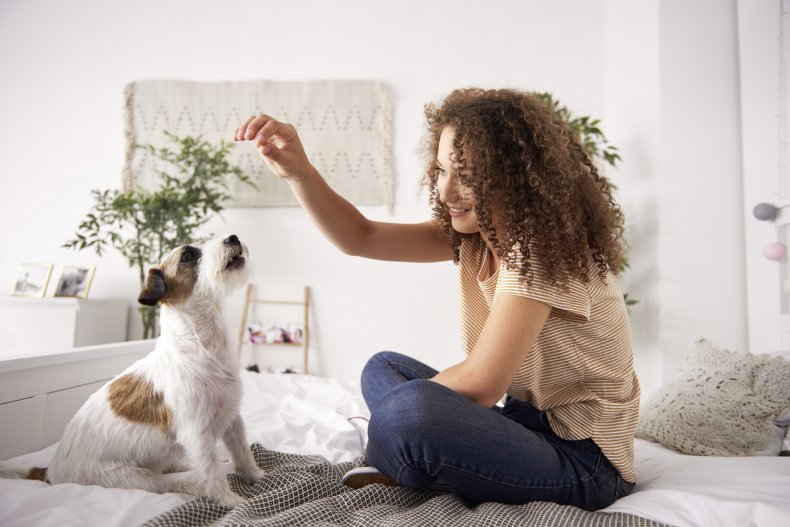 9. Cloud Star Chewy Tricky Trainers Treats
These soft and chewy training treats are made with real chicken liver and contain no wheat, corn, dairy or soy as well as no artificial colors or flavors.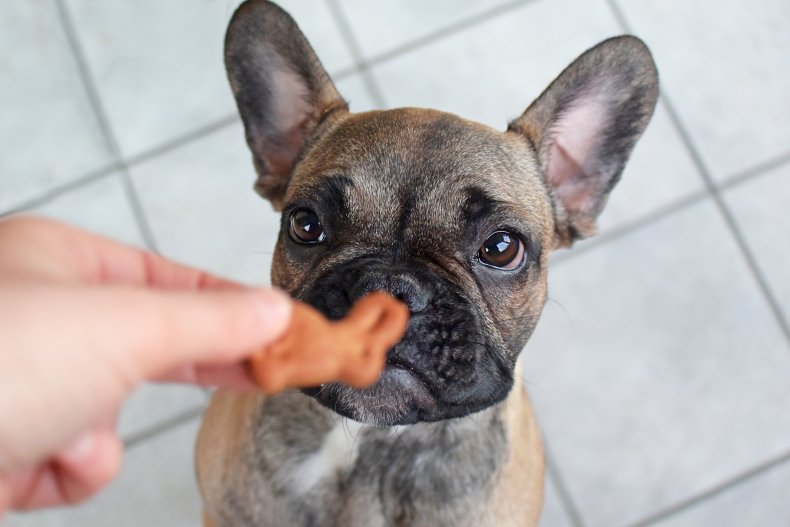 10. Purina One Dog True Instinct Bites
These bite-sized training snacks made from farm-raised chicken contain only three calories per treat.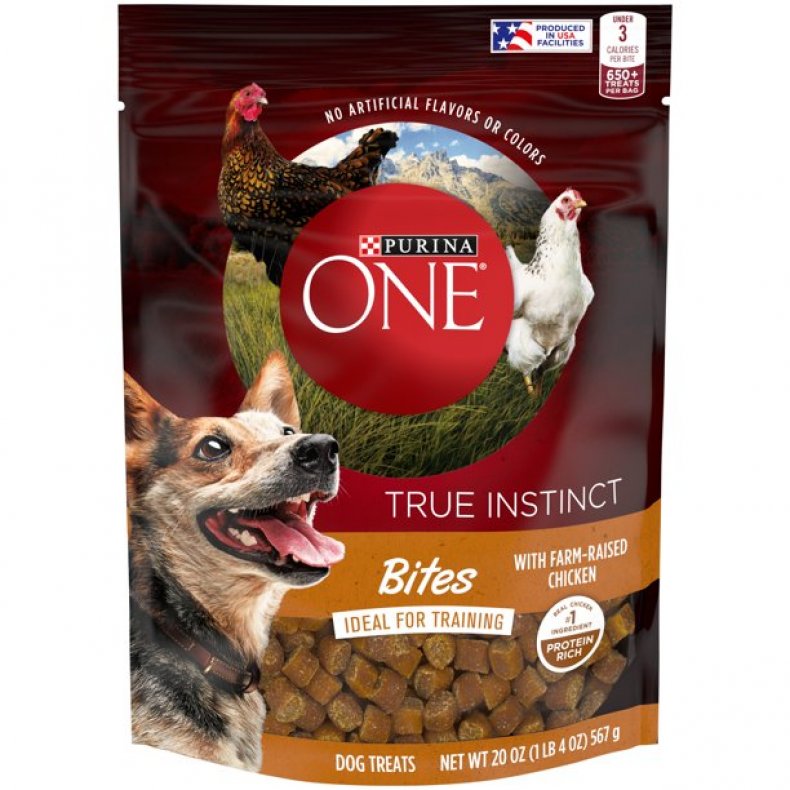 11. Wellness Natural Soft Puppy Bites
These grain-free soft treats are made with whole fruits and vegetables (including superfoods like blueberries and sweet potatoes) as well as lamb and salmon plus extra vitamins for puppies. The tasty treats are also a natural source of DHA for healthy brain development.
Newsweek may earn a commission from links on this page, but we only recommend products we back. We participate in various affiliate marketing programs, which means we may get paid commissions on editorially chosen products purchased through our links to retailer sites.