Video of K9 Dog Finding Hidden Handler Within Seconds Shocks Internet
K9 police dogs go through rigorous training so they can aid law enforcement officers in things like sniffing out narcotics and apprehending possible suspects.
One K9 officer recently posted a video to TikTok showing off her working dog's skills. In the clip, posted by Ohio-based K9 handler Andrea, which has over 7.2 million views, Andrea shows how she undergoes "doorpopper training" with her dog, Creed.
"I press this button," Andrea says in the video, pointing to a device on her police vest. "It opens his door and he comes and finds me."
"Ok we're going to make this one a long one," she adds as she points out a spot a few hundred feet away, before hiding behind some stone blocks. "I'm hidden in a location where I can kind of see my Cruiser…there's no way he could see me. Door popper pressed," she says.
Within seconds, Creed can be seen racing across the grass towards Andrea, before perfectly locating her.
"We do this doorpopper training about once every few months," reads the caption. "Creed loves this and it keeps him sharp and having fun. I press a button on my vest that automatically opens Creeds door and he comes and finds me. We have been doing door popper training since 2017."
While Creed appears to be German shepherd, there are other breeds that make great K9's according to the American Kennel Club (AKC), including Belgian Malinois, bloodhounds, Dutch shepherds and Labradors.
"These breeds are known for their incredible working ability, their desire to cooperate with their handlers, and, in some cases, their tenacity in fighting criminals," adds the AKC. "Some police dogs are single-purpose, meaning they have one task they perform. Others are dual-purpose, meaning they are trained to perform a variety of tasks."
One of the key jobs for K9s is search and rescue. In the earthquakes that struck southern and central Turkey and western Syria on February 6, 2023, which killed over 55,000 people and injured a further 100,000, it was reported that trained dogs were instrumental in recovering bodies and rescuing people.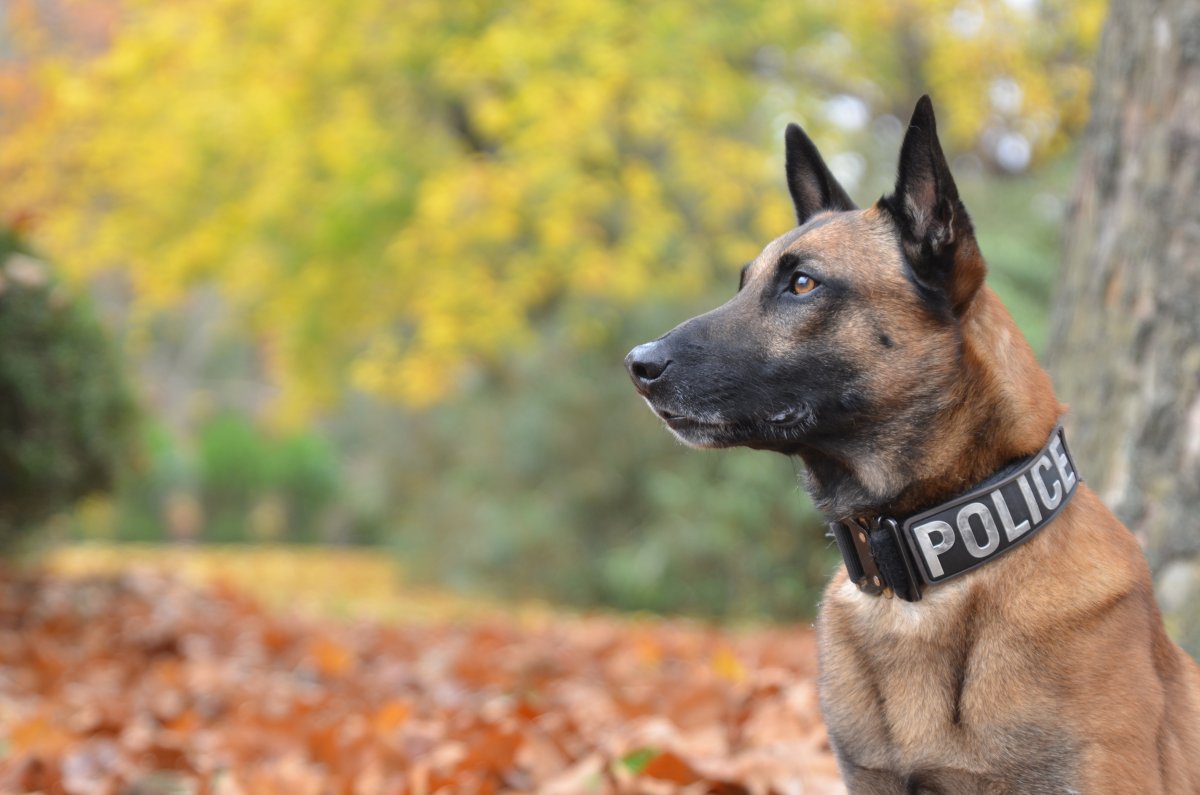 "In the case of search and rescue, dogs can be trained to find living victims and the remains of deceased humans," the AKC says. "They are able to search through rubble after a devastating explosion, earthquake, or other disaster. They are able to cover miles and miles of forest looking for a lost hiker or someone buried after an avalanche and can even locate the bodies of drowned victims underwater in oceans and lakes.
"The ability of dogs to cover large areas in a relatively short period of time provides a great resource when looking for victims. Although human searchers play an important role that can't be replaced, search and rescue dogs are able to get the job done with unique precision."
Users on TikTok were very impressed by the duo.
"The dog was impressive, but I'm almost more impressed by the range on that door popper!" commented one user on TikTok. "What's a smart dog, and definitely an enormous police asset! And a huge cutie," said another.
Newsweek has reached out to Andrea via Instagram for comment.
Do you have funny and adorable videos or pictures of your pet you want to share? Send them to life@newsweek.com with some details about your best friend and they could appear in our Pet of the Week lineup.