Missoula ranch has new life as pheasant-hunting club
A historic working ranch just west of Missoula has turned a new chapter in its long history and is now home to one of the only upland game shooting preserves in western Montana while still preserving its agricultural legacy.
Cory Miller bought a large portion of the now-151-year-old Deschamps Ranch a couple years ago, and in December of 2022 expanded the Rooster Ridge Pheasant Club to that land to go along with the club's original location nearby.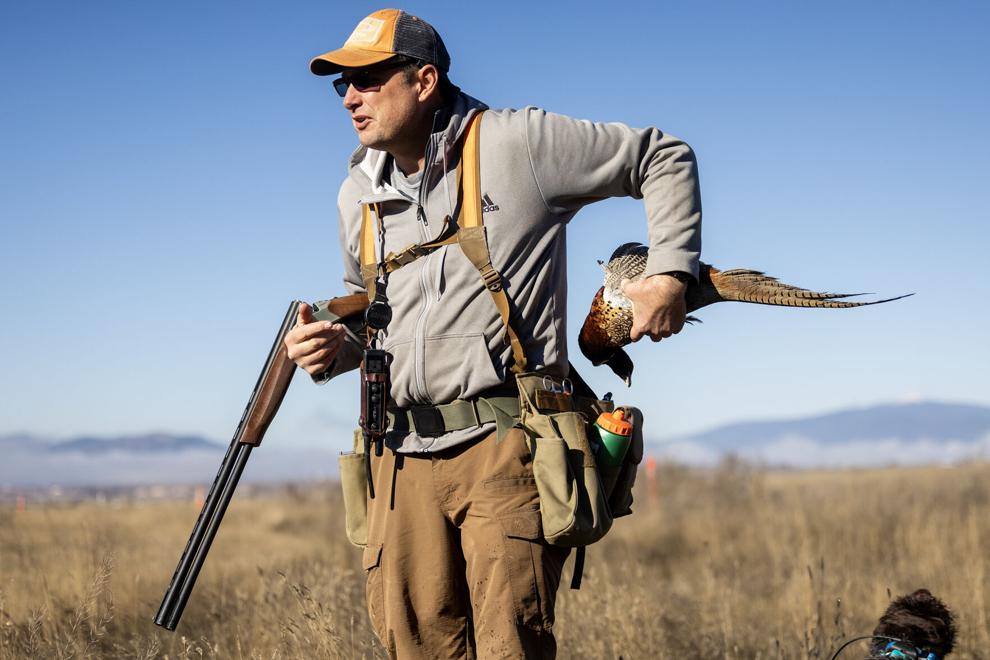 At the club, they buy hundreds of birds every year from breeders, then release them on the farm for hunting purposes as well as bird-dog training. The most popular game bird is the Chinese ringneck pheasant, but they also stock Hungarian partridges and chukars (a different type of partridge).
Miller has a shooting preserve license from Montana Fish, Wildlife & Parks. He said the state is actually encouraging him to release more of the game birds than are shot by hunters every year.
"The state started this process of being able to offer a preserve for people for the opportunity to hunt," he explained. "With the purpose of getting birds out into the local area. We can't have more than 80% of the birds that we put out be harvested. So 20% have to escape."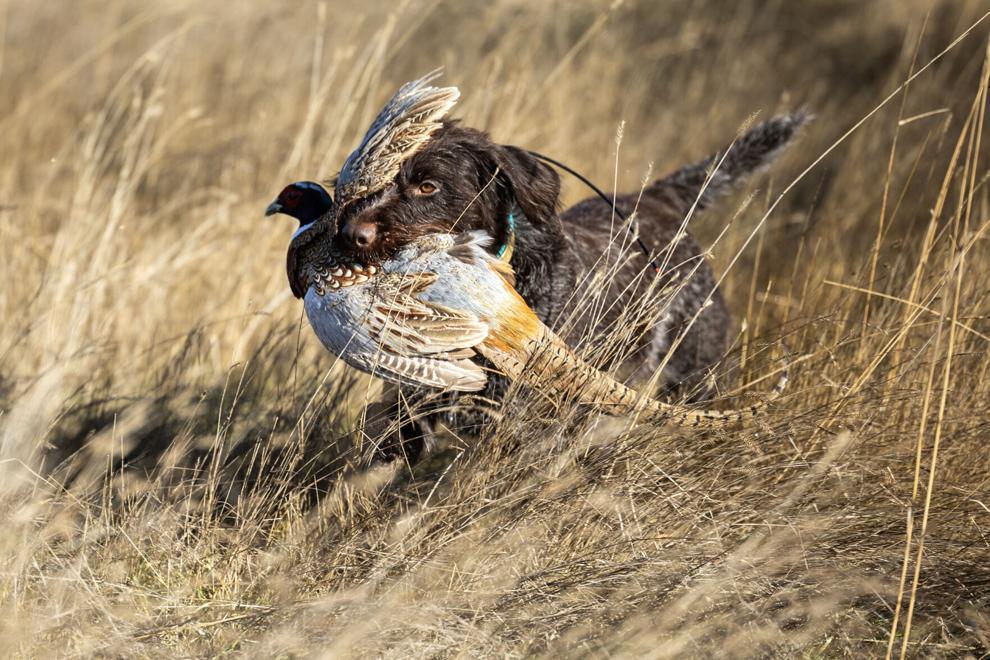 They have to keep meticulous records to verify that they do just that.
Although they're not native to Montana, ring-necked pheasants are found across the state and are a popular upland game bird. The adult males are the prize for hunting, and they have a long, barred tail with iridescent colors, a white neck collar and a bright red face patch.
On a sunny day last week, local hunter and dog-trainer Jason Rice went out onto the preserve with his short-haired pointing griffon hunting dog and Rooster Ridge employee Mike Herald to flush out a few birds that Herald had just released.
Rice is the president of the Big Sky Chapter of the North American Versatile Hunting Dog Association, and his dog pointed out four different pheasants hiding in the brush within less than 20 minutes.
"Pheasant meat is great in stew," Rice explained, stuffing one of the birds he shot into the back of his vest.
Rice believes that certain breeds of dogs that have been bred for centuries to point out birds should be given the opportunity to do so.
"Like when I've had a litter, I wouldn't sell to somebody unless they were going to be a hunter or agree to do training," he said. "The dogs are bred with something inside them, and if you don't bring it out and show him what it means and why they have those feelings, they're gonna be crazy."
He said his chapter saw 25%-30% growth in membership during the pandemic, which was higher than the national average.
Miller also said game bird hunting is consistently popular. He sells memberships for $200 a year, which allows a person to bring three guests for free, or day passes for $50. Hunters have to buy the pheasants for $30 each with a minimum of four.
Hunting is popular, but Miller said most of the time people come out to train their bird-dogs.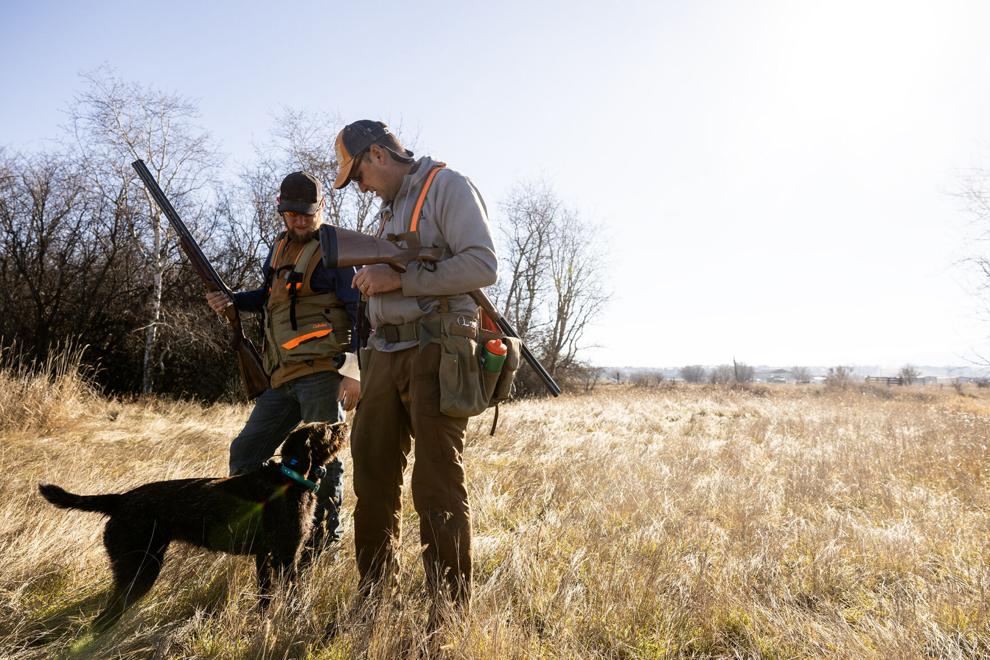 Farming
The ranch has been producing products for a century and a half, and Miller has just kept it rolling right along with a few tweaks.
He and his staff are farming the land as Grass Valley Farms, growing corn, sorghum, grass hay, alfalfa and other crops. He's passionate about regenerative farming techniques that leave more organic matter to decay back into the soil. He calls it "compost on a large scale," and says that allowing more of the plant material to decompose back into the Earth helps retain water and nutrients while sequestering carbon and boosting productivity.
"We've moved a lot into the natural way of farming," he said. "So we use a lot of compost, we don't apply synthetic fertilizers, we don't spray. We do some weed management with manual means, but most of it's just keeping our fields clean by feeding good product and not putting weed seeds out."
In fact, the two business ventures go hand-in-hand. By leaving some fields fallow for extended periods, Miller is improving the soil and boosting the habitat for the game birds (and giving them more opportunities to hide).
"If we do pheasant hunting, that encourages us to not cut this field to leave it for natural habitat," he said. "So we can put birds in and they're allowed to be pheasant hunted to make the income back that we would (have) lost by not haying."
David Erickson is the business reporter for the Missoulian.